McCain Institute: Mavericks Needed
Before Sen. John McCain died, we had been hard at work on human rights campaigns for the McCain Institute.
10 days later, as an emotional American public mourned the loss of the "maverick" himself, we presented a single full page newspaper ad. A job application.
The rest of the campaign sprung to life from there, using the late Senator's own words as a call to arms.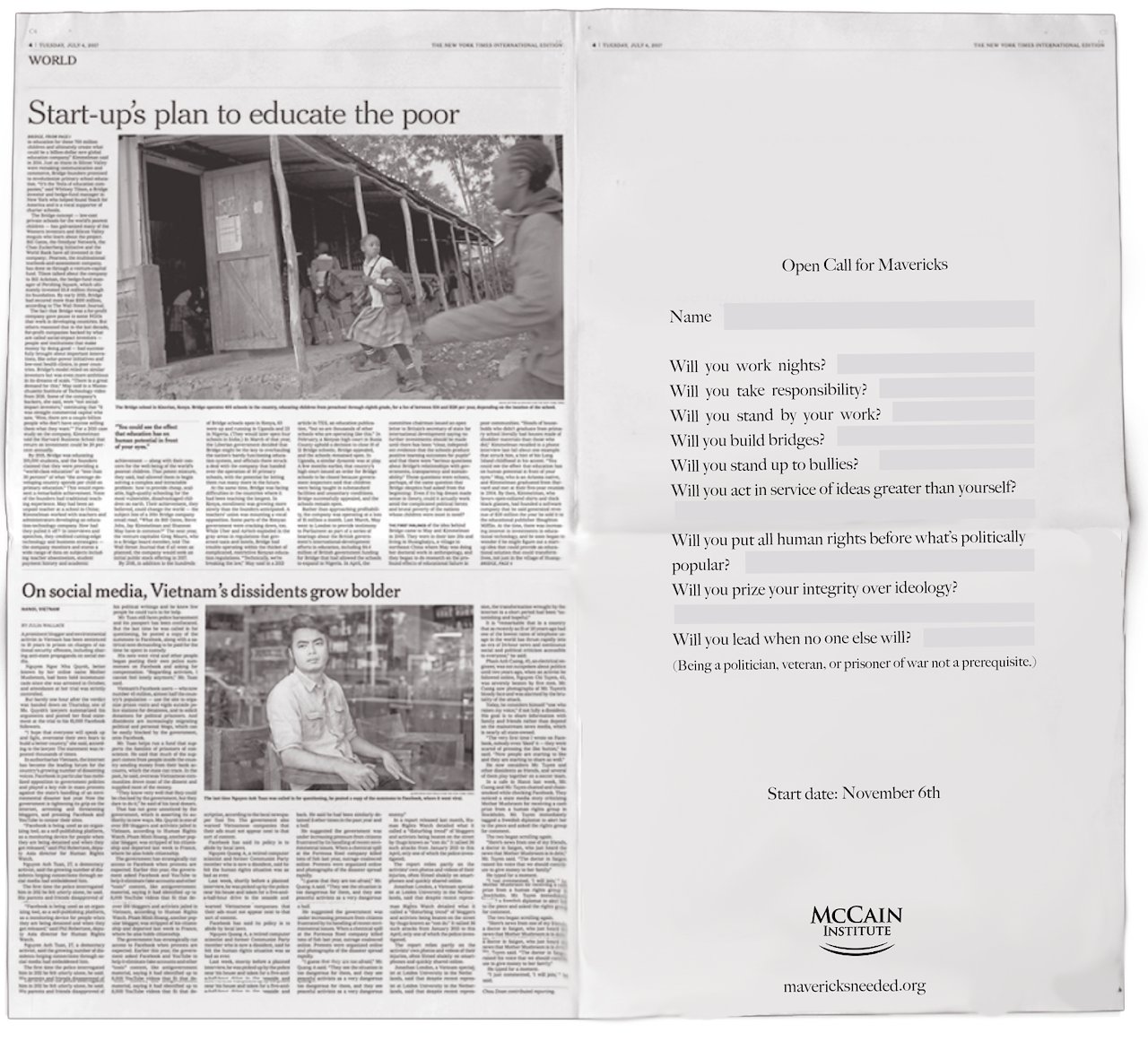 ---
Art Direction: Georgina Hofman
Up Next:
Optimum Small Business